Data visualisation is needed for faster transfer (data>information>knowledge>understanding>wisdom).
Information in database should be (in future) also visually represented.
Here are some ideas how:
Keyword is surrounded in by related words in cluster or cloud.
Data could be greatly interconnected – display could be used for  section overview.
When there are symbols or sketches of content they show beside the words or instead.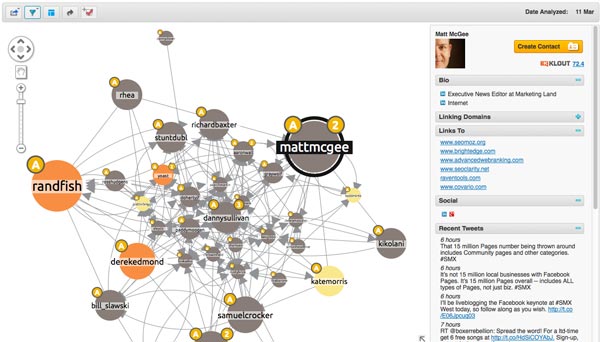 Balloons can be used to represent some notions, definitions or explanation of phrase.  
Colors can be used to represent different tags of content (sources, use, preparation,…).
Sections of related content could be circled or on different background colour.
Existing products:
There are some search engines that use visualization for easier understanding of data:
Visually represent occurrence of words on suggested sites: http://www.searchvisualizer.com  Gordon Rugg 
Visual thesaurus to show how words are connected. http://www.visualthesaurus.com

Nice tries:
www.quintura.com Now working only for kids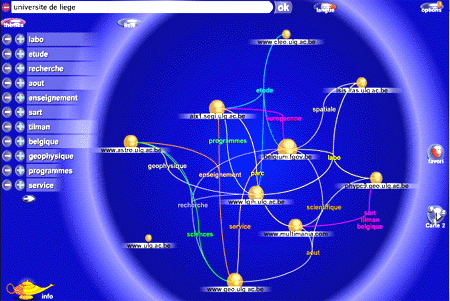 Kartoo was a great meta search visual engine.
Walk2web was shoving how websites are connected and was allowing you to surf them (death in 2014).