Is an important ability to understand others.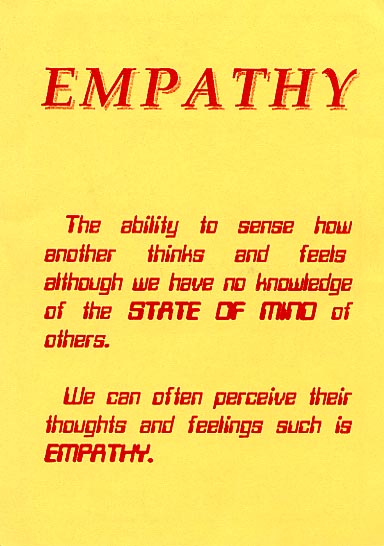 It is our natural state of civilization: Video.
There is no empathy without Love. It is easy when we are in love (when not too blinded).
Empathy is important for Interpersonal relationship, it is really seeing, meeting someone's real person (not just your imagination about them).
Empathy tests:1,2,3
Empathy_vs._Sympathy
Lack of empathy can be in some in some psychopathic, narcissistic and sadistic disorders.
Empathetic attention toward someone may work healing (Placebo, homoeopathic, alternative healing…)
Upbringing: Montesory – Empathy => Permissive
Empathy belly