or Politicans, politician
In democratic system state is regulated trough politics and politician. This are more or less professionally engaged in representing the people in parliament.
They are stereotypically known of long meaningless talks and fighting empty fights on political orientations on the shoulders of the people.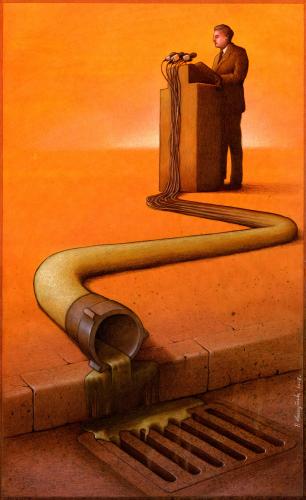 Parties are organisations of people taking part in State governing. They (are suposed) stand for different values and could be positioned into political field or political score.

Party's are subjected  to  institutionalisation. Party is than taking course on it own. As Mass, organisation.


Joke